Sedation Dentistry
Dr. Roger Buzbee really hates it when people are afraid
to visit him,
but he understands that sometimes patients are extremely apprehensive. Sometimes, people are afraid of things that really shouldn't frighten them. Dr. Buzbee is afraid of spiders, even though he knows that they're not likely to hurt him.
Dental treatments won't hurt you. They'll actually make you feel better. But if you're afraid of the dentist to the point where you're neglecting your dental health, sedation dentistry can help. You may have heard of sedation dentistry, but you may have some misconceptions. Sedation dentistry doesn't mean that you'll be "knocked out" when you're in the dentist's chair. You won't be put to sleep while the work is done. You will simply feel very relaxed, and you won't mind what is happening in the way of dental treatment. In fact, when the treatment is over, you might not even remember what was done.
The Procedure
Could you imagine having all your wisdom teeth extracted in a single visit, with no pain and no apprehension? It is possible with sedation dentistry. One of the most common methods of sedation dentistry is nitrous oxide. You probably know it by its more common term, "laughing gas." That's actually a misnomer, because you won't laugh, or even giggle. You will be alert and you'll know what's going on, but it won't trouble you. Nitrous oxide is a type of conscious sedation.
Another type of conscious sedation is oral sedation. This is just a pill that relaxes you to the point where you won't be afraid of the dentist's needle or the drill. The dentist will be able to work on you for longer because you'll be totally at ease and you won't have to come back for additional appointments.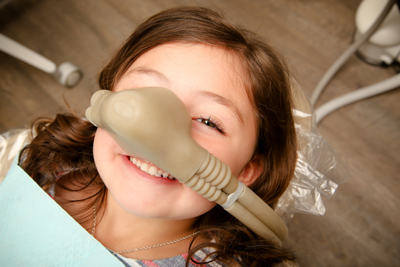 One of the most revolutionary dental sedation methods is the NuCalm Relaxation System. It's a narcotic-free method that delivers your body to the first sleep stage – you know that stage from when you go to bed at night. You're just beginning to fall asleep, and your thoughts are all over the place and you feel very peaceful. You'll feel that way throughout your appointment and once your treatment is over, you'll be relaxed and stress-free.
The Benefits
With sedation dentistry, you don't have to be afraid of the dentist and you don't have to put off having treatment. Dr. Buzbee can focus on what needs to be done to ensure your dental health and you can have your treatment done without feeling fearful or stressed.
Contact Us
If you are afraid of having dental treatment, consider the benefits of sedation dentistry. Call Dr. Roger Buzbee at 417-888-0771. We are conveniently located at 2014 W. Chester Blvd. in Springfield, MO, and at our dentist office, you don't ever have to be afraid of getting the treatment you need.